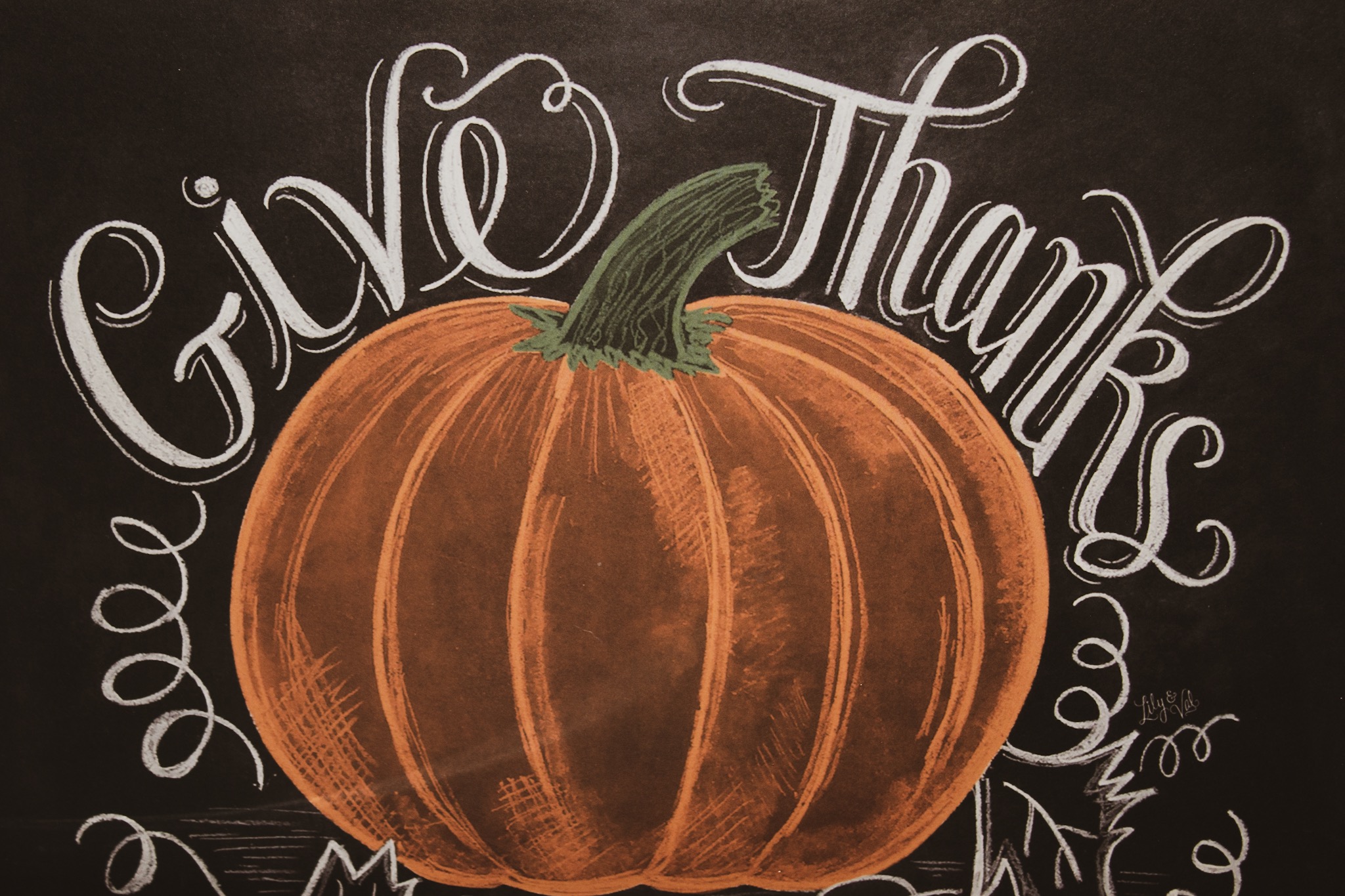 19 Oct

A Thanksgiving Reflection

Over the course of last weekend many of us experienced another Thanksgiving, surrounded by family and friends. In this season of food, friends, family and travel, it gets busy! Sometimes too busy, as humans it's a good practice or habit to STOP, take a moment and reflect on the time spent and the season we are in.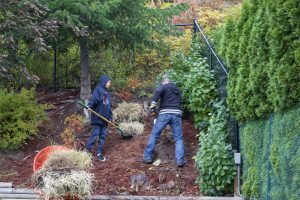 The season of FALL is a wonderful time to cozy up, pull out the thick sweaters and wooly socks, various throw blankets and warm up indoors. In light of all the fun relaxing effort put into getting warm and cozy, we first have to experience the chill and get outdoors. Stepping outside for a crisp breath of fresh air, maybe a fall hike or a trip to a local farm for apples and pumpkins. Taking part in these activities gives us the time to slow down and revel in the beauty of natural CHANGE. The weather is getting colder, the leaves are changing colours, the crops are being harvested and our hearts are being prepared for what is to come.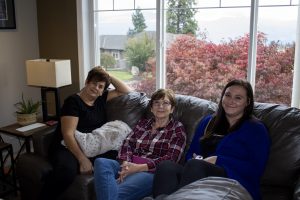 Thanksgiving often brings into focus a time to be THANKFUL. Thankful for what we have and what God has done in our lives. Here at The Salvation Army Renew Church we have lots to be thankful for, our growing church FAMILY, our community and community partners, and our ability to serve where God leads. God is doing BIG things in and through Renew Church & Community Ministries. He added two new members to our team and has continued to increase our reach in the community. We are thankful for what He is doing and give all the praise back to Him.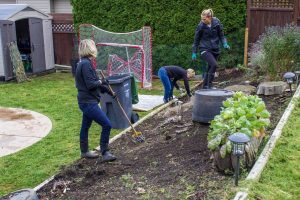 This Thanksgiving Renew Church spent their past Sunday serving in our community, we call this our Service Sunday – once a month we pick or create a project in the community to participate in during our church service time –  September was a food drive to "End Summer Hunger" and October's happened to fall on Thanksgiving weekend. We choose this month to take our service into the HOME. Such an important aspect of the Thanksgiving holiday, a place where people GATHER and create lives. A Home comes in many concepts but the essence is still the same; love, warmth, family & friends, safety, and stability. As humans we strive for that feeling, a place to call home whatever that looks like, as Dorothy from The Wizard of Oz said "There is no place like home". Therefore we turned our attention on giving back to our leaders, at the home of Officers (aka Pastors) Rob and Jen Henson. As a group we were able to tackle some good old yard work, taking care of different projects that needed tying up as the fall season comes to an end. After the work was done and the rain set in, thanks to our many cooks, we took the time to share a delicious Thanksgiving dinner. Spending more time in fellowship as a church family on such a beautiful holiday.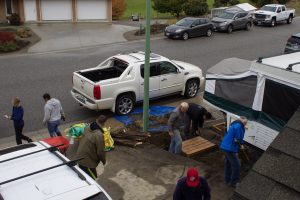 Traditionally some may take there moment to stop and REFLECT around the dinner table, sharing what they are thankful for this season.Some may say food, shelter, clothing, friends, family and good health. Each answer building the bigger picture, showing the impact they each provide and reflecting the heart of what we care for and where we place the most importance. This simple tradition warms my heart every year, to reflect on the answers each year for what they are even with repeats, it pulls us back to a posture of thankfulness. So I challenge you to go DEEPER, what else can be added to your list? What are some of the "simple/everyday" things we may miss or take for granted and can acknowledge  thanks for them during this season. In this time of reflection an old hymn that inspires and encourages in this season is Give Thanks written by Henry Smith…
Give thanks with a grateful heart
Give thanks to the Holy One
Give thanks because He's given Jesus Christ, His Son
And now let the weak say, "I am strong"
Let the poor say, "I am rich"
Because of what the Lord has done for us